Alpha Calibration Sources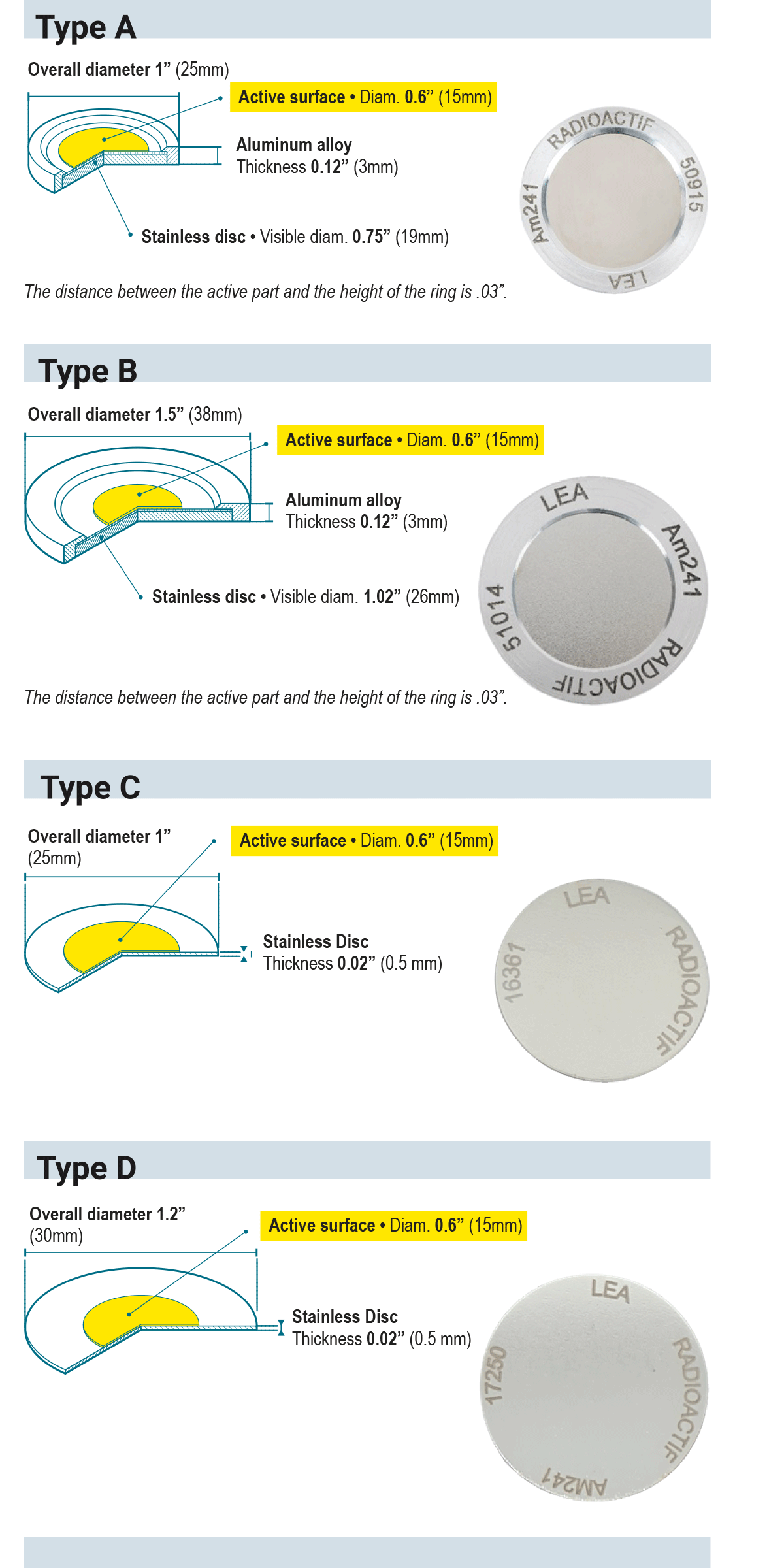 Alpha Calibration Sources
Alpha point sources (EAS) are in the form of a stainless steel disk, unmounted (Type C or D) or sealed on an aluminum ring (Type A or B), at the center of which the radionuclides are electroplated.
Radiological characteristics of the sources are measured with a calibrated grid cell detector.
Alpha Sources are available in 0.008 uCi and 0.08 uCi Am-241 or Cm-244.
To place an order or for more information call 208.524.5300 or click the link below.
Radionuclide
2π sr alpha flux
k=2 measurement uncertainty
Equivalent activity
Reference

241Am
150 | α.s-1
-----------------------
1500 | α.s-1
≤ 1.5%
-----------------------
≤ 1.5%
300 Bq • 0.008 μCi
-----------------------
3000 Bq • 0.08 μCi
AM241 EAS [Type] 20
-----------------------
AM241 EAS [Type] 30

244Cm
150 | α.s-1
-----------------------
1500 | α.s-1
≤ 1.5%
-----------------------
≤ 1.5%
300 Bq • 0.008 μCi
-----------------------
3000 Bq • 0.08 μCi
CM244 EAS [Type] 20
-----------------------
CM244 EAS [Type] 30