Ge-68 PET Cylinder Phantoms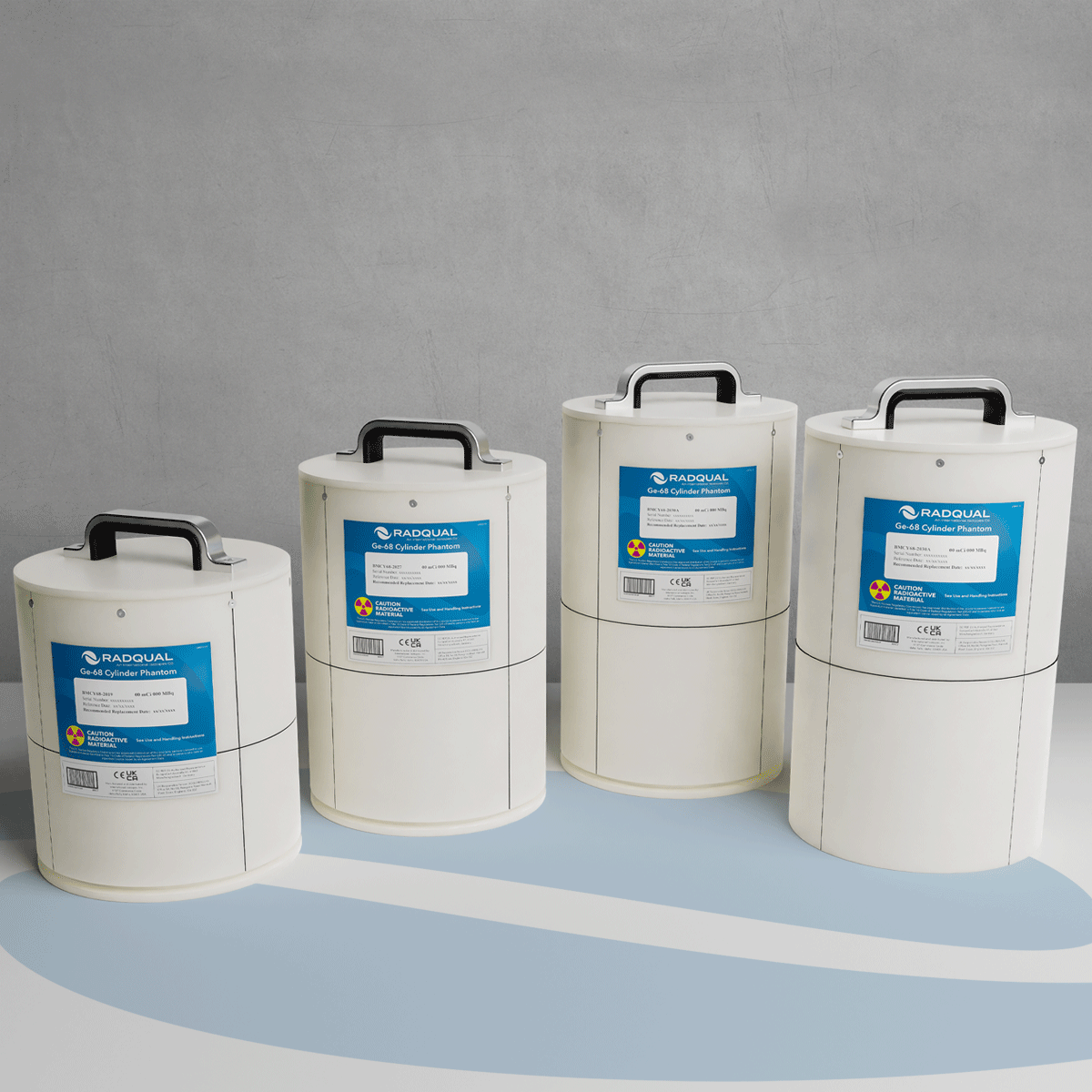 Ge-68 PET Cylinder Phantoms
Ge-68 PET Cylinder Phantoms.
Available in 19cm, 27cm and 30cm.
Transmission Rod sources available.
Each source is PET scanned and verified for uniformity.
Complete with quality documentation and leak test certificate.
Custom activities and geometries are available for special orders.
Custom molded hard plastic ATA 300 Category 1 case made from high impact HDPE with high density foam inserts, meeting US DOT 7A Type A package specification, with lifting handles and a hinged lid for ease of use.
Shipping case/package can be used for depleted source returns.

Free one-for one expended source return with each purchase.

Cases can be purchased for an additional cost. Consult with your distributor for pricing.
100% satisfaction guarantee.
Related Products/Accessories
| Model No. | Size | Nuclide | Activity |
| --- | --- | --- | --- |
| BMCY68-2019-01 | 19 cm | Ge-68 | 1.2 mCi |
| BMCY68-2019-02 | 19 cm | Ge-68 | 2 mCi |
| BMCY68-2019-22 | 19 cm | Ge-68 | 2.2 mCi |
| BMCY68-2019-03 | 19 cm | Ge-68 | 3 mCi |
| BMCY68-2027-02 | 27 cm | Ge-68 | 2 mCi |
| BMCY68-2030-03 | 30 cm | Ge-68 | 3 mCi |