Simulated I-131 Capsule & Syringe Sources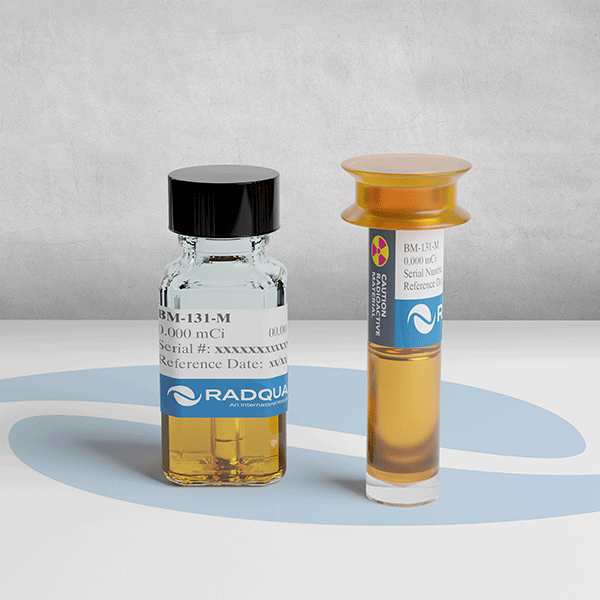 Simulated I-131 Capsule & Syringe Sources
The first ever simulated I-131 source using NIST traceable Ba-133.
RadQual Simulated I-131 sources allow the user to accurately calibrate their dose calibrators for direct measurement of I-131. By utilizing an NIST traceable calibrated amount of Ba-133 and our patented source technology, the reading on the I-131 setting is equal to the Ba-133 activity level.
Available in two source configurations; 1) Our patented dual geometry "S" vial which allows for accurate calibration in both the syringe and vial dose calibrator positions. 2) Our new capsule design which allows for calibration of individual doses.
All sources are shipped with a certificate of calibration, leak test certification, radiation safety handling instructions, and a custom decay calendar.
| Model No. | Nuclide | Activity |
| --- | --- | --- |
| BM06S-131M-200 (Syringe Standard) | Ba-133 | 200 µCi |
| BM131M-200 (Capsule Standard) | Ba-133 | 200 µCi |